ABOUT US — WTHS
The WARWICK TOWNSHIP HISTORICAL SOCIETY (WTHS) is responsible for restoring, maintaining and operating the Moland House property for the benefit of the public under a renewable management agreement with the Warwick Township government who owns the property.  The WTHS owns the Eight Arch Bridge, located (beside the Big Brothers and Big Sisters building in Jamison, PA.) on the main stem of the Neshaminy Creek south of Route 263, with Warwick Township on the right and Buckingham Township on the left.  The historic Eight Arch Bridge is the last remaining eight arch bridge in Pennsylvania. A hand laid stone and mortar 218 foot long structure with distinctive and graceful arches, the bridge was built in 1803 and is a delightful place to fish and picnic.  If you would like to help maintain this property, please join our organization or email events@moland.org. The bridge was listed on the National Historic Register in 1984.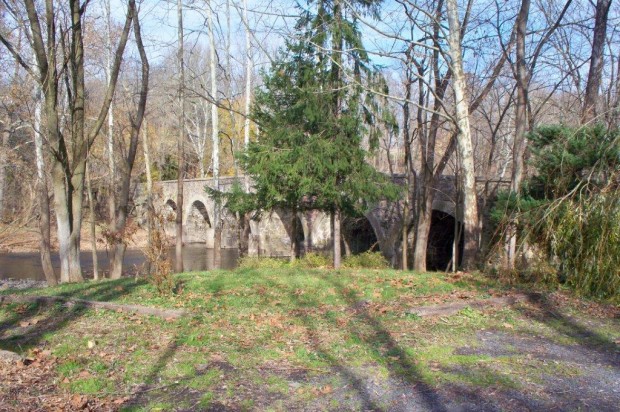 You may download our Membership Form HERE.
We are located at
1641 Old York Road
Hartsville, PA  18974
For directions, please see FIND US.
You may contact us
BY MAIL  Warwick Township Historical Society
PO Box 107
Jamison, PA 18929
BY ELECTRONIC MAIL
• events@moland.org
BY VOICE (telephone)
• We have a central answering machine at (215) 918-1754.
BY FACEBOOK click here.

Thank you for your interest.