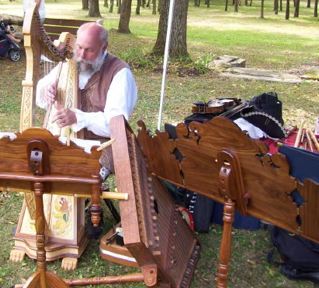 The Warwick Township Historical Society has worked long and hard to save the Moland House from ruin!  How many communities can boast of a 13-day encampment by Washington and 11,000 troops of the Continental Army?  There is no place in the United States but the Moland House that can claim the site where the Marquis de Lafayette first assumed his duties as a Major General, and Washington met Count Casimir Pulaski for the first time!  This house is a national treasure in our own back yard.
Each year we have a reenactment to celebrate Washington's August 1777 encampment. The grounds of the Moland House come alive with 18th Century music, children's games, and demonstrations of colonial crafts.
In addition to being a wonderful learning opportunity for the community, this is also an important fundraiser for the Historical Society. All proceeds go to deferring the cost of the reenactment and to support the Moland House.
Check the calendar for this year's date.