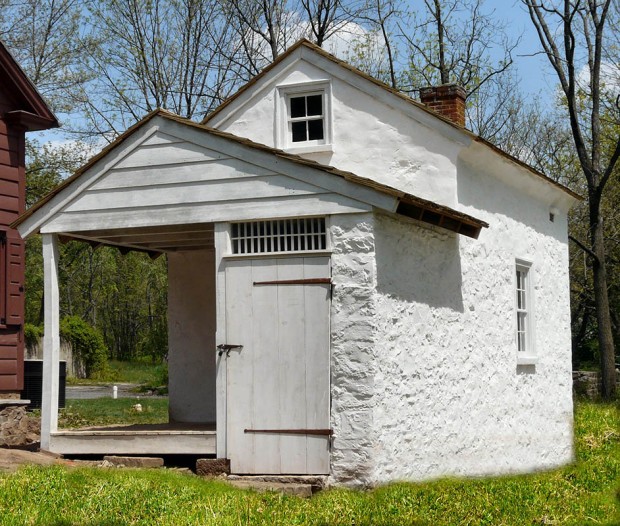 The Well House
The little well house southeast of the Moland House appears to have been constructed around 1850 and has been restored by master carpenter and preservation expert Bill Marek, Jr.
The well house features a very unusual cover shape at the roofline.   It was probably used for food preparation and storage.
The well was protected by a roofed structure open on two sides and supported by the stone wall extension on the south wall.   The root cellar features a vaulted stone ceiling.
Well House Lower Level                                                                                                                Well House Stairs